These times I was very busy, I was making some skins designed in characters but in the Fortnite item shop.
¡¡This is the 1st fortnite skin design!!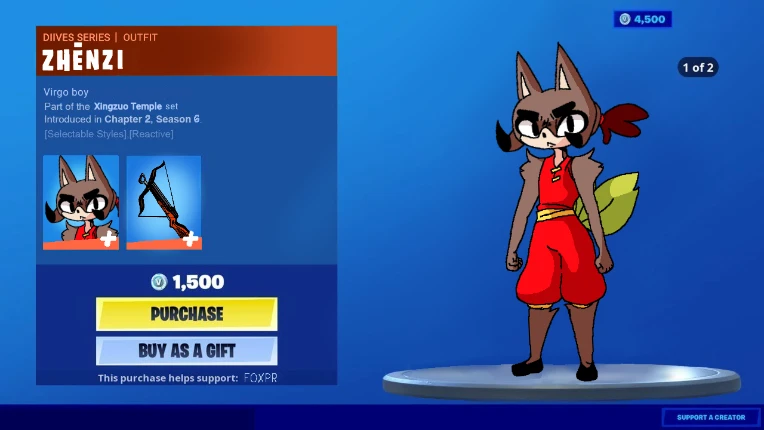 Zhēnzi: I chose Zhēnzi because I liked his style and he tells him the objects that his skin is wearing.
¡¡The 2nd designed fortnite skin!!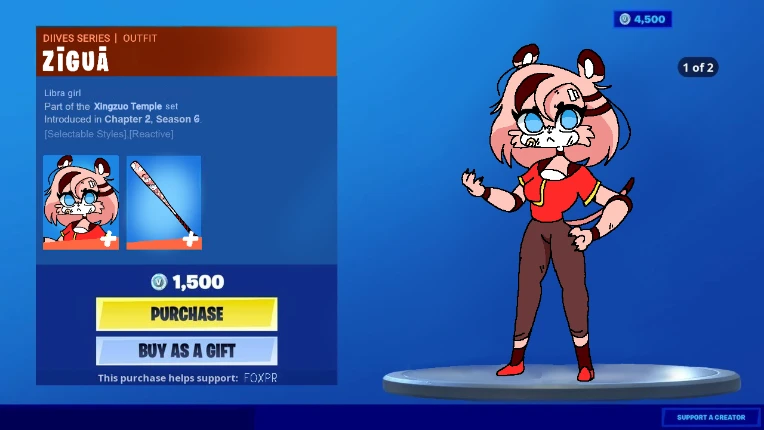 Zīguā: I chose Zīguā because she is a fighter, even if she is a woman, I like her way of fighting, so I made her a lump and beak of her, a design of a bat with their faces.